November Taco of the Month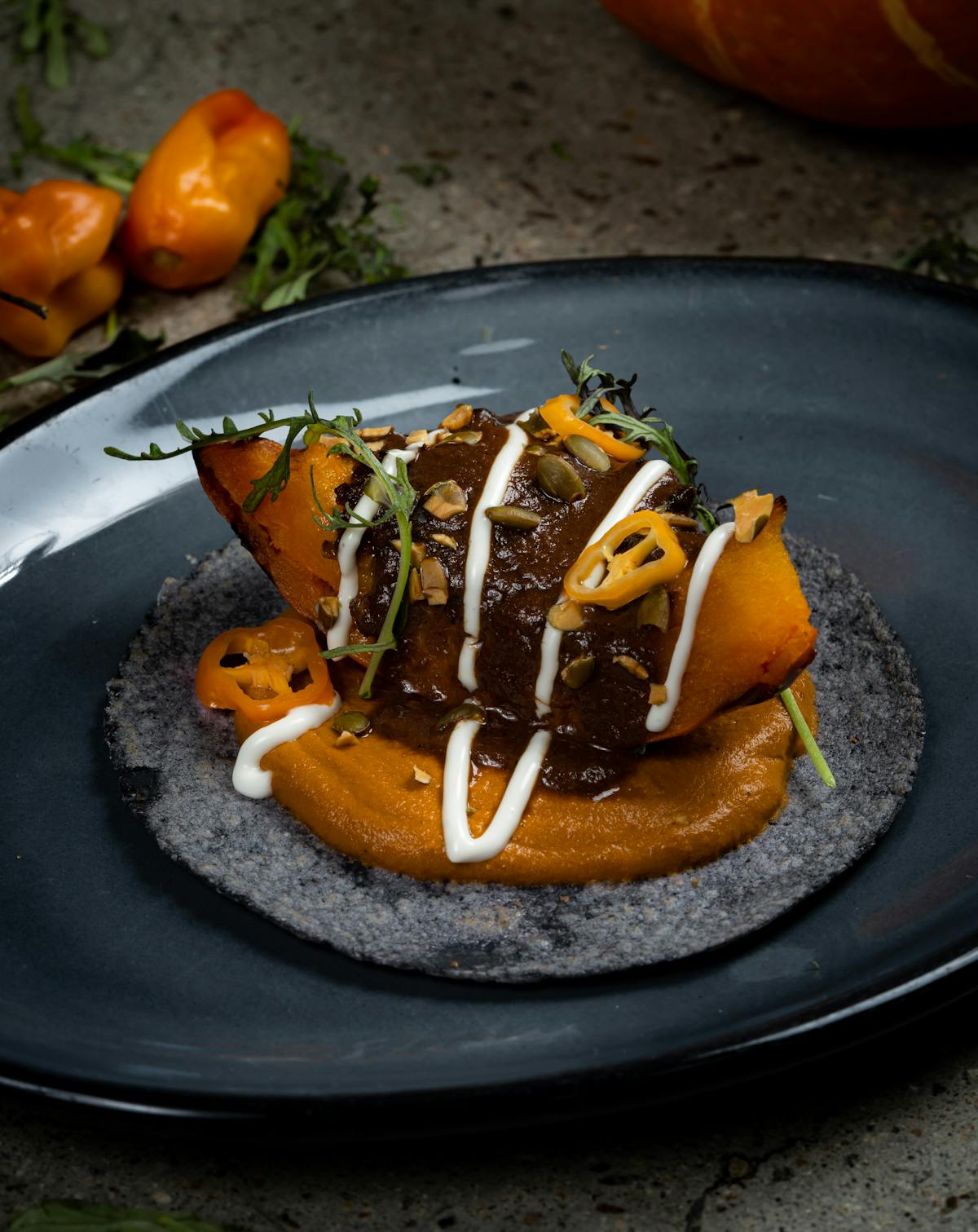 11/1/2020
November Taco of the Month
What's in it: housemade pumpkin mole, roasted red kuri squash, date glaze, bacon ginger relish, pickled peppers, and some red frill mustard greens.
First we roast the red kuri squash in aromatics and dried chile. We then make mole using the roasted squash and a variety of spices. Dried dates and eggplant are charred, and finished with Mexican chocolate to glaze the squash taco. A relish of bacon and roasted aromatics garnish the taco.
Our inspiration behind the taco is the comfort of fall flavors as well as what's in season at our local farmers market. When cooked, red kuri squash has a smooth and tender texture with a sweet, nutty flavor reminiscent of chestnuts.
Available all month long at a Puesto near you!