This taco will leave you tongue tied

Taco of the Month
When we had our team huddle about future tacos of the month, we didn't intend that a tongue taco would be our February taco of the month… or did we?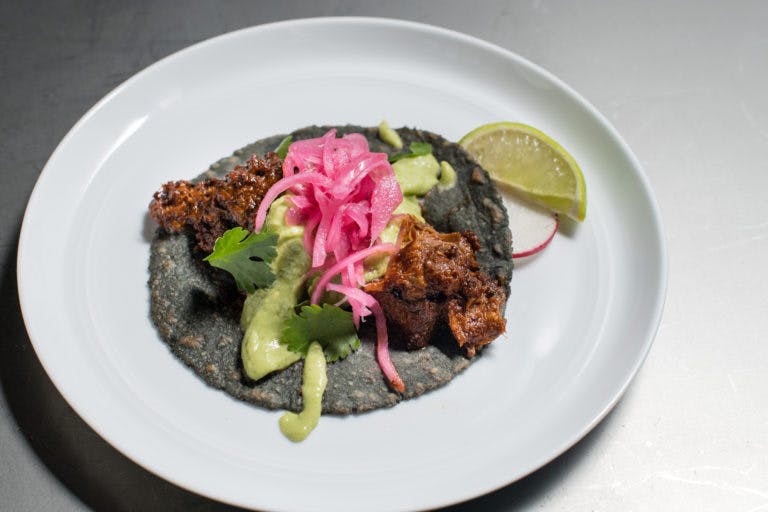 Either way, we present to you the Lengua Taco filled with grilled beef tongue in a red chile barbacoa sauce with avocado salsa and pickled red onions.
Our lengua taco preparation begins by traditionally braising the whole tongue for about four to six hours. The lengua is then marinated in a house-made red chile sauce that is similar in taste to a barbacoa sauce. It is then sliced and grilled. The lengua is topped with our avocado salsa and pickled onions.
In case you're still confused, lengua means tongue and before you exit out of this page, lengua tastes just like beef but better. It's absolutely delicious!
Horchata for A Cause Beneficiaries


From the months of December to February, $1 from every frozen horchata purchase is being donated to the California Fire Foundation for the important work they do. The California Fire Foundation, a non-profit 501 (c)(3) organization, provides emotional and financial assistance to families of fallen firefighters, firefighters and the communities they protect.
Formed in 1987 by California Professional Firefighters, the California Fire Foundation's mandate includes an array of survivor and victim assistance projects and community initiative such as:
California Firefighters Memorial: The Foundation designed, built and maintains this unique memorial to fallen firefighters at the State Capitol in Sacramento. Every year, the Foundation holds a special, annual ceremony to commemorate the bravery of those who lost their lives in the line of duty.
Firefighters and Their Families: The Foundation supplies emergency support to departments and families of firefighters killed in the line of duty and provides educational assistance to the children of fallen firefighters through the California Firefighters Endowment and Daniel A. Terry Scholarship program.
Victim Assistance: The Foundation's Supplying Aid to Victims of Emergency (SAVE) program brings immediate, short-term relief to victims of fire or other natural disasters throughout California.
Community Improvement: The Foundation supplies public safety resources, and conducts outreach and education about fire safety issues through its Firefighters On Your Side program.