Puesto Mission Valley + Cervecería is NOW OPEN!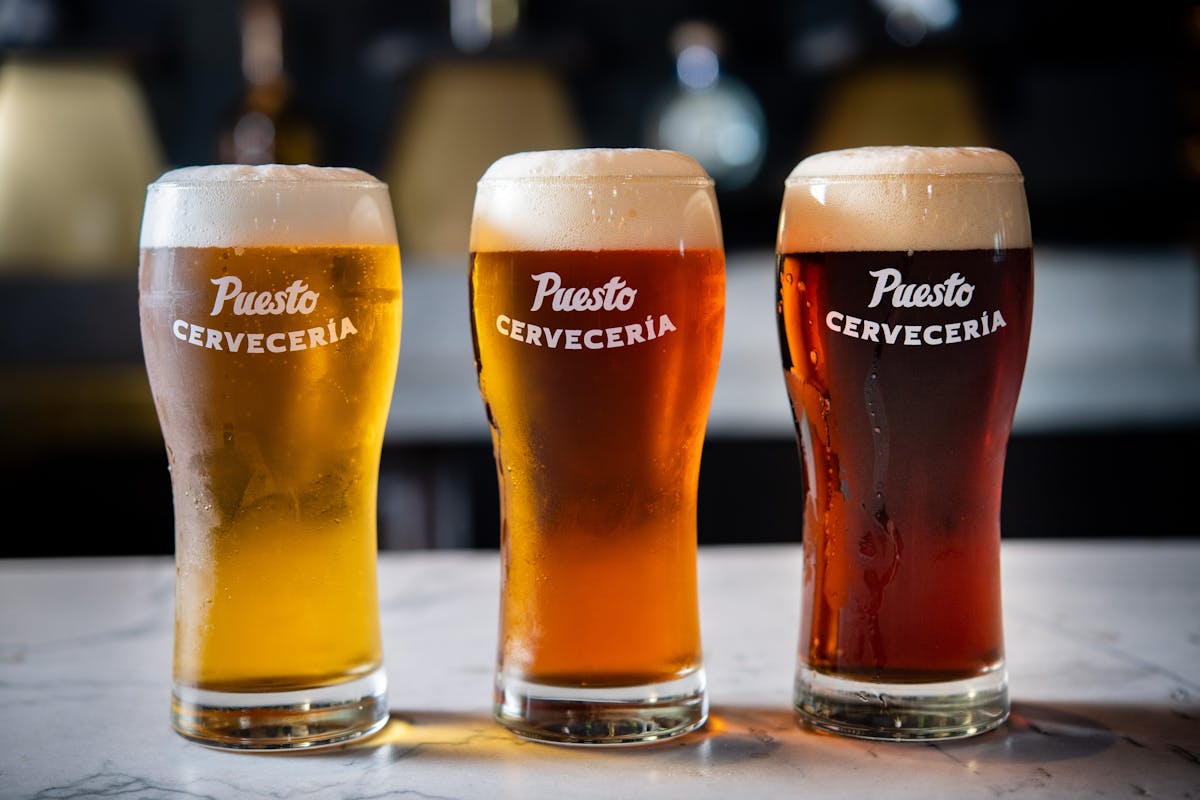 We are excited to announce that the much awaited Puesto Mission Valley + Cervecería opened its doors on Tuesday, July 14th!
Located in Mission Valley, Puesto Cervecería is our third San Diego outpost, joining locations in Seaport Village and La Jolla. In addition to our famous Mexico City-style tacos, mariscos and shared plates, Puesto Cervecería introduced new menu items, including enchiladas, as well as a full brewery component focused on Mexican Lagers.
The Cervecería is led by longtime San Diego brewer Doug Hasker, who led Gordon Biersch's program for more than 20 years. Our Cervecería is currently brewing a Puesto Mexican Lager, a Puesto Mexican Amber and a Puesto Mexican Negra Lager.
Modeled off the traditional lager style, our signature Mexican Lagers are refreshing and malt forward. The Puesto Mexican Lager is a traditional, well-balanced and bright golden lager, with a crispy malt flavor from malted barley and hints of corn. The resulting beer has a medium bitterness from noble German hops with a clean finish. The Puesto Mexican Amber is a lager beer, paying homage to the early days of brewing in Mexico by using Vienna malts and corn for its light delicious body. Balanced with a subtle hopping of German hops for bitterness with a smooth and refreshing finish.The Puesto Mexican Negra Lager is a dark Mexican lager brewed using darker, roasted malts that is rich in flavor with a smooth and enjoyable finish.
Puesto Mission Valley + Cervecería are located at 5010 Mission Center Road, San Diego, Calif. 92108. Opening hours of operation will be: 11:00am to 9:00pm Sunday through Thursday, and 11:00am to 10:00pm Friday and Saturday.
Reservations are recommended as we're currently only offering outdoor dining, which can be booked here. We've got plenty of space to social distance, including two outdoor patios and a newly created front patio.
So amigos, thank you from the bottom of our taco hearts for all the love and support you've shown us as we've worked on this restaurant. It's our biggest and most ambitious to date. We hope you love it as much as we do!