San Diego County, Orange County & Concord open for full-service dining!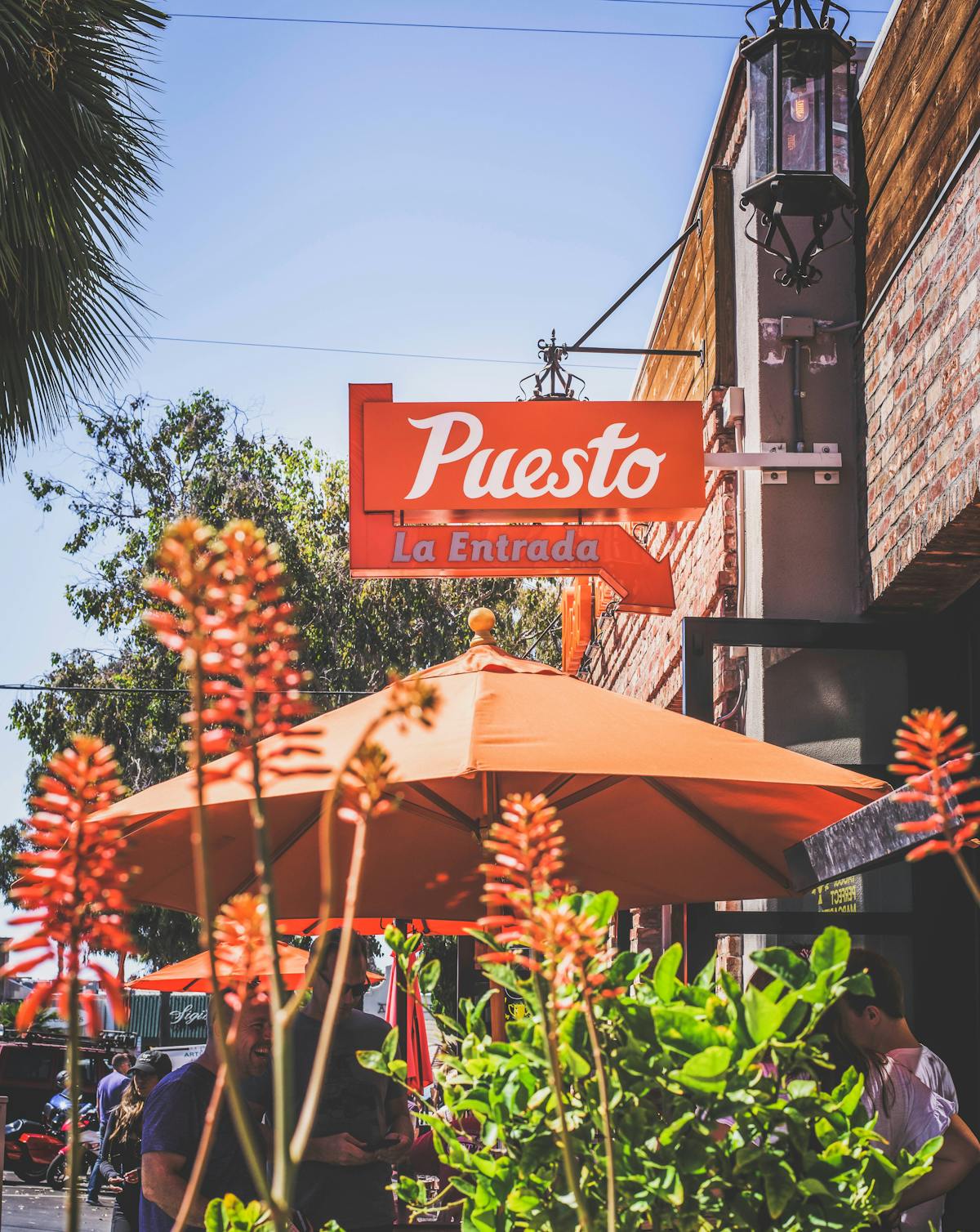 Amigos,
During these unprecedented times, we've really missed you. We missed serving you and making memories with you over great tacos and margaritas. Thank you for supporting us, especially through these difficult times. We've stayed busy by not only serving take-out but also by supporting our local community, team members, impacted hospitality professionals, and most importantly our health care and first responder heroes. Our meal donations have exceeded 12,000 to date!
We are thrilled to announce that Puesto La Jolla, Puesto at the Headquarters, Puesto Los Olivos, Puesto Park Place and Puesto Concord (outdoor dining ONLY at this location).
Hours of Operation: Sunday - Thursday 11 am - 9 pm, Friday & Saturday 11 am - 10 pm.
Welcoming you back will put smiles on all of our faces. We know things are going to look different for a little while and we thank you in advance for your cooperation and understanding. We are working our very hardest to ensure Puesto is and will always be the Puesto you know and love.
We strongly suggest making a reservation at www.eatpuesto.com as our seating has been adjusted to meet State and County guidelines.
Protecting the health and well-being of our guests and our team is of the uttermost importance. We are taking every measure needed and will continue to fine-tune our operations as we move forward.
Here are some of the steps we are taking to create the best possible and safest experience for you:
Physical distancing: Our dining rooms have been specifically rearranged to allow for 6-foot distancing between tables along with sufficient spacing in passages for traffic between guests and staff.
Cleanliness and sanitation: Our restaurants have undergone thorough deep cleanings and sanitations continue daily. Cleaning assignments and schedules have been created for all staff and areas of operation. All high touch surfaces are disinfected regularly, and tables and chairs are sanitized between every seating. All products used are rated for restaurants and effectively disinfect for COVID 19.
Face mask policy: Face coverings/masks are required onsite for employees and guests alike. While of course we're not asking you wear a mask while eating, we do however ask that you keep it on while waiting for your table, being seated, awaiting your drinks and meal, or moving about the restaurant.
Team members: All onsite team members undergo daily wellness and temperature checks when they arrive. Any team member displaying signs of illness is immediately sent home.
Open venues: We are lucky to have open venues at all our locations. Our tables have been arranged in close proximity to open windows and doors, including our wonderful patio spaces.
Single use menus: We have created single use menus to ensure you are the only guest to use your menu. New menus are handed to every guest and disposed of once ordering is complete.
Cashless payment: For the time being to maximize sanitation efforts, our restaurants will not accept cash as payment.
We look forward to being a source of joy and nourishment.
Your Puesto Familia